MEDIA INQUIRIES | (619) 849-6009 |
For Immediate Release
CONTACTS:
INVESTOR RELATIONS CONTACT Karen Troeber

858-450-2636
MEDIA RELATIONS CONTACT
Cassidy McClain

619-849-6009
Cibus Appoints Wade King, M.D., as Chief Financial Officer
San Diego – March 11, 2021 - Cibus, a leader in precision gene editing in agriculture, today announced the appointment of Wade King, M.D., as Chief Financial Officer (CFO). Dr. King joins Cibus with over 25 years of experience in both public and private life science companies leading senior strategy, corporate development, finance and investments. In his role as CFO, Dr. King will oversee all financial actions of the company and support Cibus' business and commercial development.
"Wade joins the Cibus team at a pivotal time in our growth into a global trait product company," said Peter Beetham, Ph.D., CEO and President of Cibus. "Armed with his depth of experience within the life sciences and finance, Wade will play an important role as we define and lead this new food and agriculture sector of trait product commercial development. On behalf of the full team, I welcome Wade and look forward to his contributions."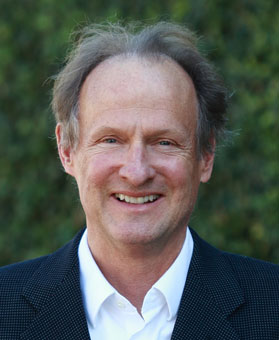 Dr. King has extensive experience leading the strategy of complex biotech products and businesses. Most recently, Dr. King was CEO of Prota Therapeutics, an oral immunotherapy company, which he led through Phase 2b results. Before Prota, Dr. King led corporate development and strategy and served on the management team of Insmed, a multi-billion-dollar public rare disease company. Previously, Dr. King led both finance and business development for Neomend, a surgical sealant company now part of Becton Dickinson. He has held managing director roles for multiple investment banks and is a repeat Wall Street Journal All Star Health Care Analyst. He holds a B.A. cum laude from Princeton University, M.D. and MPH degrees from UNC Chapel Hill Schools of Medicine and Public Health, and an MSM from Stanford Business School. Dr. King is a board-certified anesthesiologist and completed residencies in Surgery and Anesthesiology at UCSF.
"Cibus' technology holds the power to advance sustainable farming practices and to empower farmers with technology-based tools that will help combat agricultural challenges related to climate change and diminishing crop yields," said Dr. King. "I am proud to join such a high-quality, committed and experienced team at this pivotal time for the business. I look forward to supporting the Cibus mission to assist farmers and advance public health and sustainability across the globe."
About Cibus
Cibus is a leading AgTech company that uses advanced breeding technologies to develop input and agronomic trait products enabling farmers to change their farming practices to deal with the yield and cost constraints associated with disease, pests, weeds, and climate stress. These everyday constraints are commonly managed with lengthy and expensive applications of chemicals such as fungicides and pesticides. Cibus' trait products materially change how farmers manage these constraints by developing healthier, more resistant, and robust crops. Cibus' target markets for these new trait products are the world's largest crops such as canola, rice, soybean, corn, and wheat, representing billions of acres. Cibus' competitive advantage is its RTDS® family of technologies, a leading gene editing platform in the new generation of precision gene editing technologies that produce nature-identical traits and do not use transgenes or recombinant DNA. The company has subsidiaries in Europe and North America and a state-of-the-art research and development center in San Diego, California.