Join Our Team
Our Values are Commitment, Innovation, Authenticity, Collaboration, Responsibility, and Courage.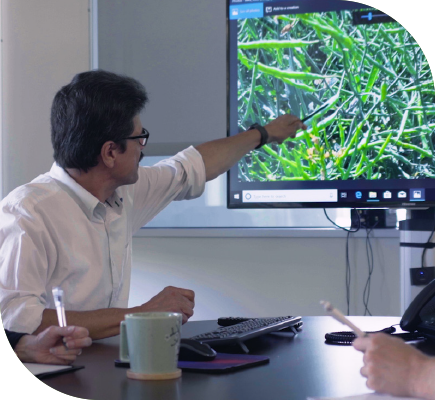 Our dynamic culture has been developed over time by teams of employees who represent six major components of engagement:
Team Building
Diversity, Equity & Inclusion
Communications
Wellness
Social Events
Safety Action
These components are important threads which weave through our culture and encourage involvement and empowerment, while providing everyone with the ability to positively influence the work environment.
Current Job Openings
The Cibus team is leading the innovation of new precision gene editing technologies. Through this, we are helping define an entirely new field of accelerated trait development and advanced plant breeding. If you are ready to explore a career in which you have an opportunity to truly innovate, discover, and positively benefit our planet alongside a dynamic team, please submit your resume to . Also, see our recent ad in the 2021/2022 Ag & Food Career Guide, published by AGCareers.com.
There are no jobs available at this time.
Benefit Plan Options
At Cibus, we understand the importance of a well-rounded benefits program. We are dedicated to providing unique benefits that meet the needs of our employees and their families.

Learn More
Recruiter Policy
It is imperative that you read the following policy before contacting us: Cibus' Human Resources Department is the focal point for all recruiting and hiring at the Company. If your recruitment agency is interested in establishing a relationship with Cibus, we require that you work directly with the Human Resources Department.
Presenting candidates to Cibus employees other than those who are part of our Human Resources Department is not appropriate.
Cibus does not accept unsolicited resumes from any source other than directly from candidates. For the protection of all parties involved in the recruiting process, resumes will only be accepted from a recruitment firm if a signed agreement is in place with that firm at the inception of the recruiting effort for each specified position. An unsolicited resume sent to Cibus from a recruiter does not constitute any type of relationship between the recruiter/recruitment firm and Cibus, and does not obligate Cibus to pay fees if we hire the candidate.

Read More
For consideration, please send your company information, a copy of your standard search agreement and references to or mail to:
Cibus
Human Resources Department
6455 Nancy Ridge Drive
San Diego, CA 92121