Pioneering Non-Transgenic Trait Development
Our Rapid Trait Development System, RTDS™, enables us to customize specific and predictable combinations of value-enhancing traits into plants within months rather than years. RTDS functions effectively as a "trait machine" enabling us to isolate a single plant cell, direct the desired edits without integrating foreign genetic material, and grow the entire plant from the single cell. We have developed the know-how to design traits that meet specific customer demands. In this regard, RTDS enables us to provide value to farmers and partners by combining multiple desirable traits ("stacked" traits) within the same plant. The following trait selection menu outlines the potential options for farmers and seed partners: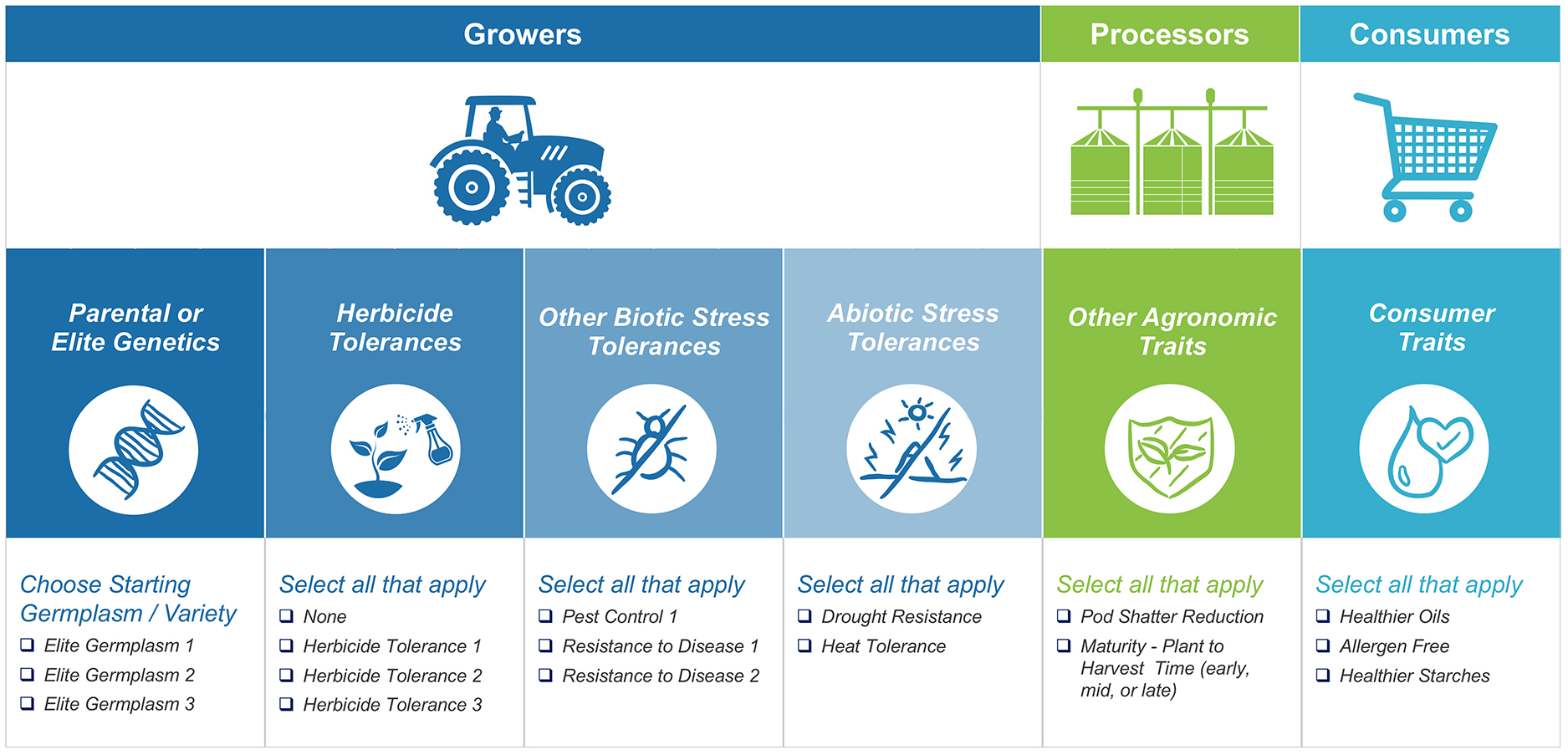 RTDS

Beyond Plants

In addition to plants, the RTDS platform is broadly applicable in all microorganisms, including yeast, bacteria and fungi. Our subsidiary, Nucelis, is employing the technology platform to produce high value specialty ingredients for the nutrition, personal care, and flavor and fragrance industries. The Company has successfully demonstrated the versatility of the platform with the development and production of highly valued nutritional products, vitamin D2 and ergosterol, and is working closely with preferred partners to develop key specialty ingredients across all industry sectors. Additionally, RTDS has potential application in various high value sectors including agriculture biologicals, active pharmaceutical ingredients, and animal health.
We Are Transforming The Industry
"We imagine a world where farmers, producers and consumers will have a greater choice, with crops grown in a more sustainable way to improve the health, well-being and nutritional benefits of our global food."
— Noel Sauer, PhD Vice President Research